Hello Everyone!
Debbie
here today and it seems so long since I posted anything.
But I'm back with a card inspired by something very dear to my heart ...my pets...
I've water-coloured Polkadoodles stamp
Horace and Boo
with Distress Re-Inkers...
Here are my two. I actually have two chocolate working cockers but getting a picture with my cat Leo and the dogs is difficult. Look how Ive had to bribe them here with a biscuit, ha ha ha...
I think Bear is very dubious here. Will Leo go for him if he gets his biscuit....?
So funny ha ha ha! ...
Leo certainly rules the roost!!!
Everything used on my card is from Polkadoodles.
These papers are the gorgeous
Four
ni paper pack -
(I soooo LOVE these)....
Here are the products I've used today....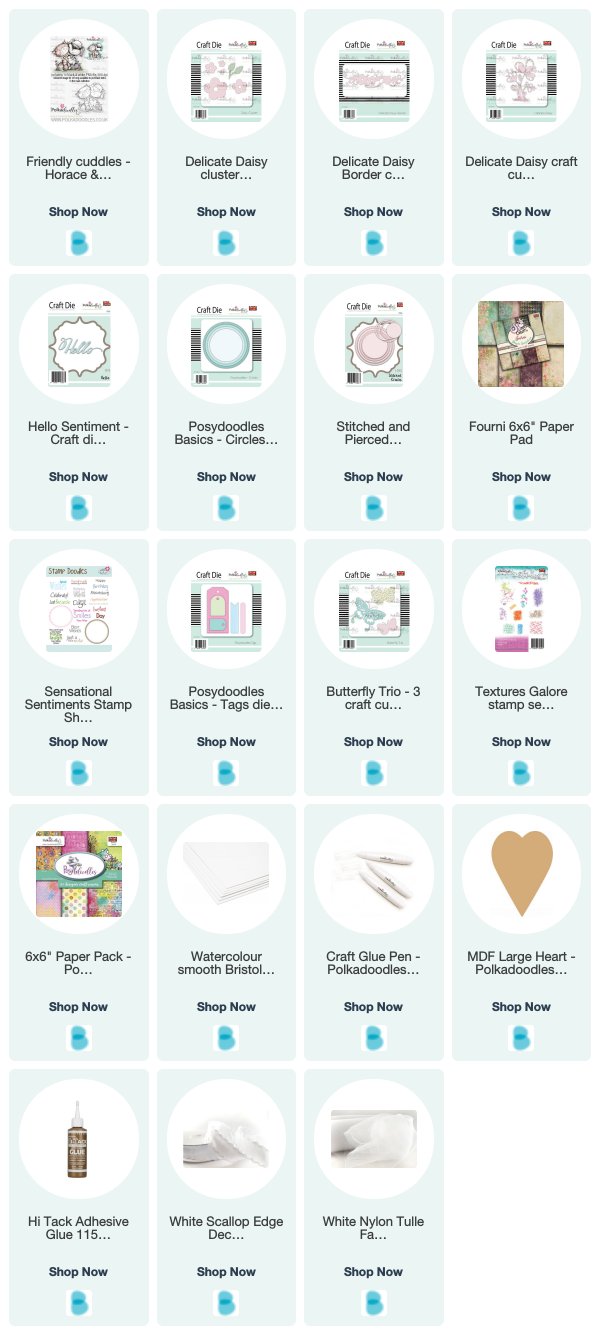 Thankyou so much for stopping by today and I hope you like my card.